Since 1996, SCADA Innovations creates products and systems while also providing engineering services enriching the energy market in the fields of Automation, Telecommunication, Protection and Control.
Covering areas of the Middle East and North Africa, we offer a diversity of products and services in the field of substation automation such as protection and control, telecommunications, network management systems, smart grids as well as substation automation softwares. Moreover, management support software solutions are provided by our company, including; decision support systems, business process automation and workflow management systems custom-made to accommodate to our clients' requirements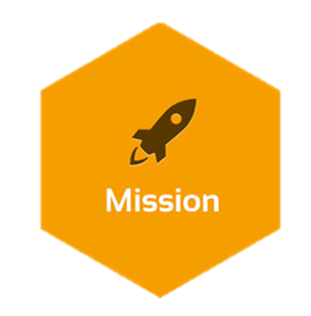 We aim to merge the best local engineering capabilities with the latest advanced international technologies to innovate the most sophisticated and composite systems. Furthermore, rendering utilities with integrated solutions for energy automation, telecommunication and software at reasonable prices convenient for customers' demands.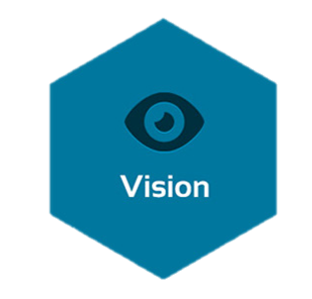 We seek to have our systems be an indispensable segment of all MENA electrical substation to help dispense sustainable energy throughout our region. We also aim to amplify decision-making process using creative solutions and innovative technologies as well as becoming globally perceived as a niche product supplier for industry and utility.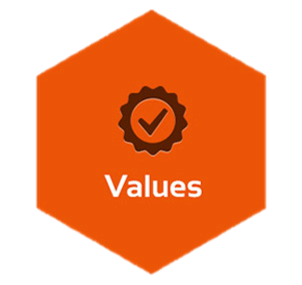 We care about enriching high-end global functionality with local engineering innovation. In addition, providing advanced high-quality solutions to our clients. We also believe in youthful generations' capabilities by empowering and investing in them. On the other hand, sustaining our relationships with partners and clients is one of our core values.
Our strategy at SCADA Innovations is focusing on conveying premium quality and incorporated solutions for our customers by utterly understanding their needs and requirements. We co-ordinate them with advanced technologies, hardware and equipment by the help of our talented, aspiring and creative Egyptian engineers. In addition, we partner up with premium suppliers in Europe to convey comprehensive and innovative arrangements and solutions intended to give a remarkable degree of customers' loyalty and satisfaction.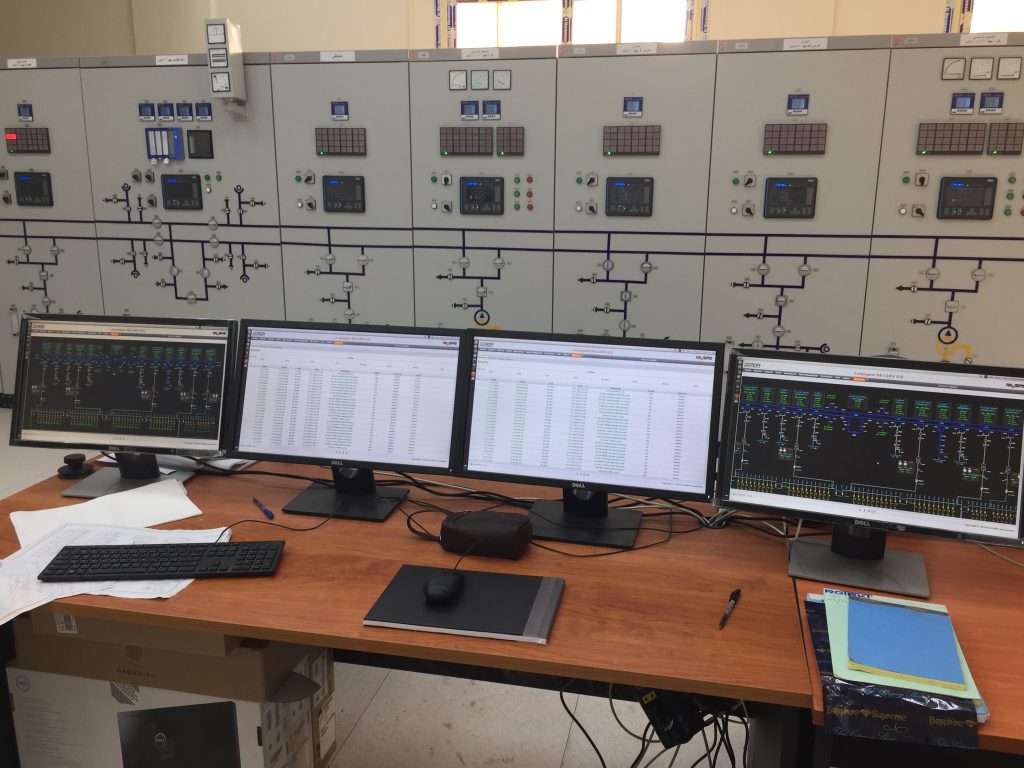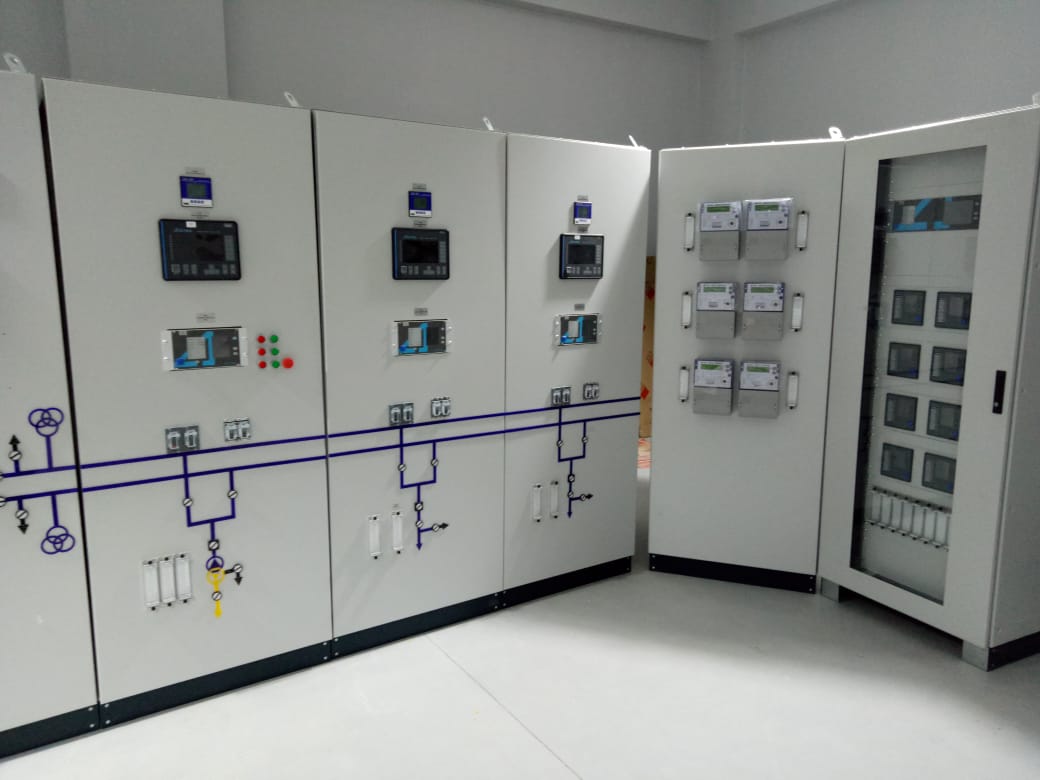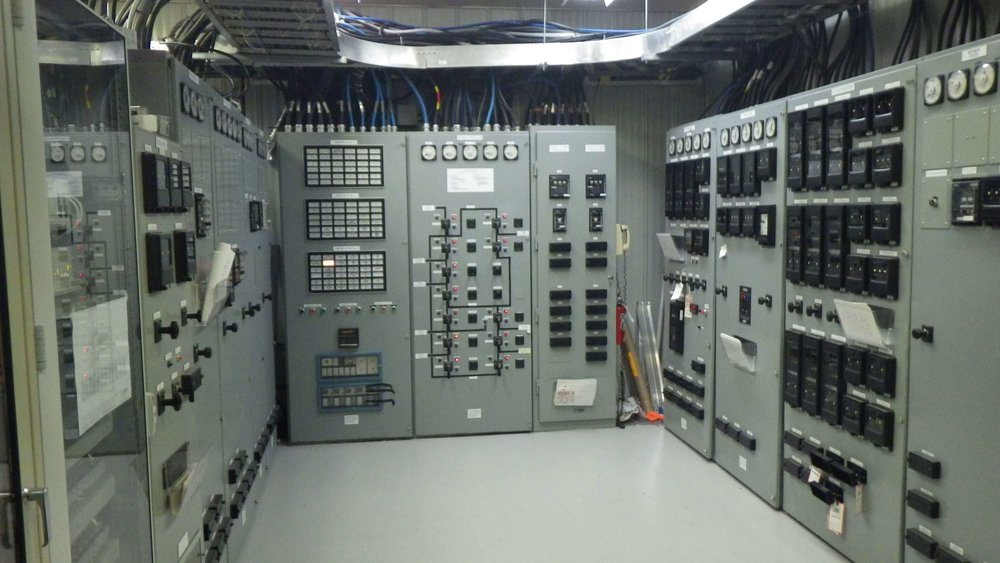 we are a project oriented organization, focused on fulfilling our clients' needs and requirements. Our global presence is consistently flourishing through a network of partners, office, and international representatives (agents).
Our headquarters in Cairo Egypt is the core of our engineering and design service. It's accountable for the management and implementation of the projects to convey advanced integrated solutions.
SCADA Innovations is one of the co-founders and owners of ARCTEQ Relayable Power Company, its located in Vaasa, Finland. ARCTEQ structures, markets, sells and supports protection relays, arc flash protection systems, measuring and monitoring equipment for electrical utility, as well as traditional and renewable power generation for industrial, off-shore, marine, institutional and commercial clients. ARQTEQ products are developed and supported by precision acquired from many years of work and different protection relay platforms worth of experience. In addition to high quality products, we are committed to provide industry leading support and service to our customers.
We work persistently with specific suppliers through a long term committed contracts. Our continuous coordinated efforts and collaborations lead to understanding transfer through maintainable training, development, and joint investment. Additionally we partner with different suppliers when required to fulfill a particular project requirement. We are focused on cautiously choosing our partners and suppliers since we don't elect anything less than what our clients expect and deserve.
Our research is carried out for each and every potential project, resulting in furnishing our client with a wide scope of fully-functional product, services and integrated systems to fulfill their needs and requirements. Our portfolio covers a wide scope of complex, modern, and sophisticated segments and components from full turn-key projects, engineering and design solutions.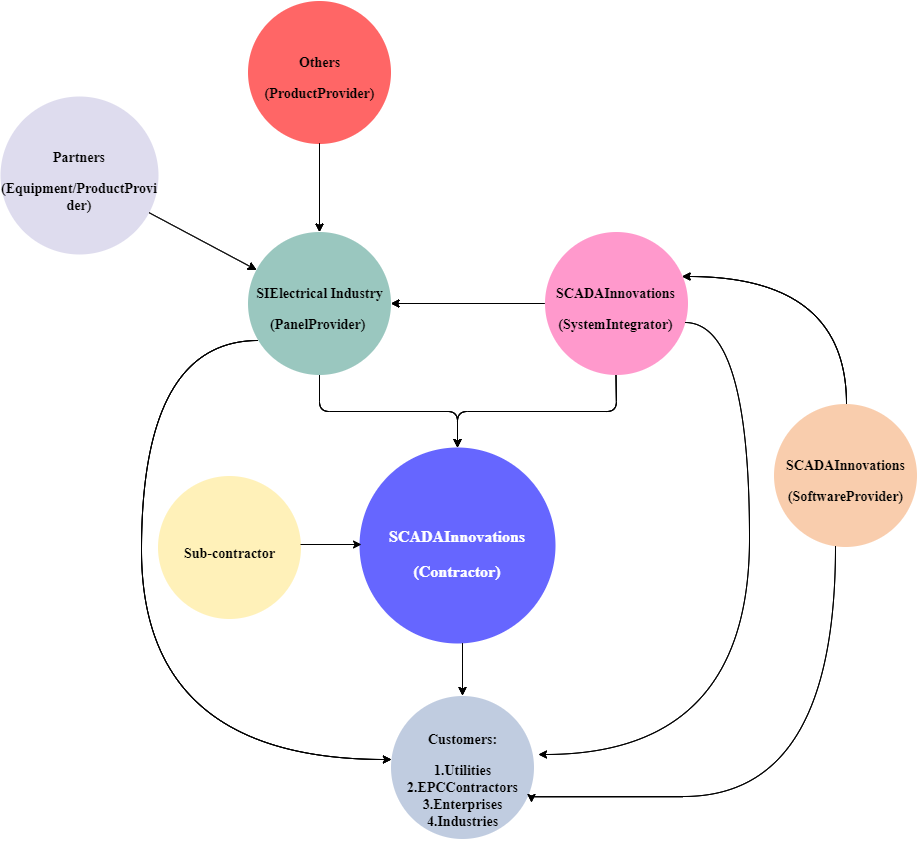 SCADA Innovations offers multi-dimensional activities such as contracting, production and system integration merged together and harmonised smoothly to suit customers' needs in utilities, EPC contracting, enterprises and industry. We work as a System Integrator in which we collect components, equipment and products from partners and others as well as our own manufactured software. Subsequentially, we create the systems that are then delivered to SI Electrical Industry to manufacture the panels accordingly. SI Electrical Industries that operates under SCADA Innovations provide us with panels while also selling it independently to customers. Finally, this is where our role comes as a contractor, despite occasionally using a sub-contractor, arises to deliver the project as a whole to our customers.